"No work of Charity can be more productive of good to society than the careful instruction of women"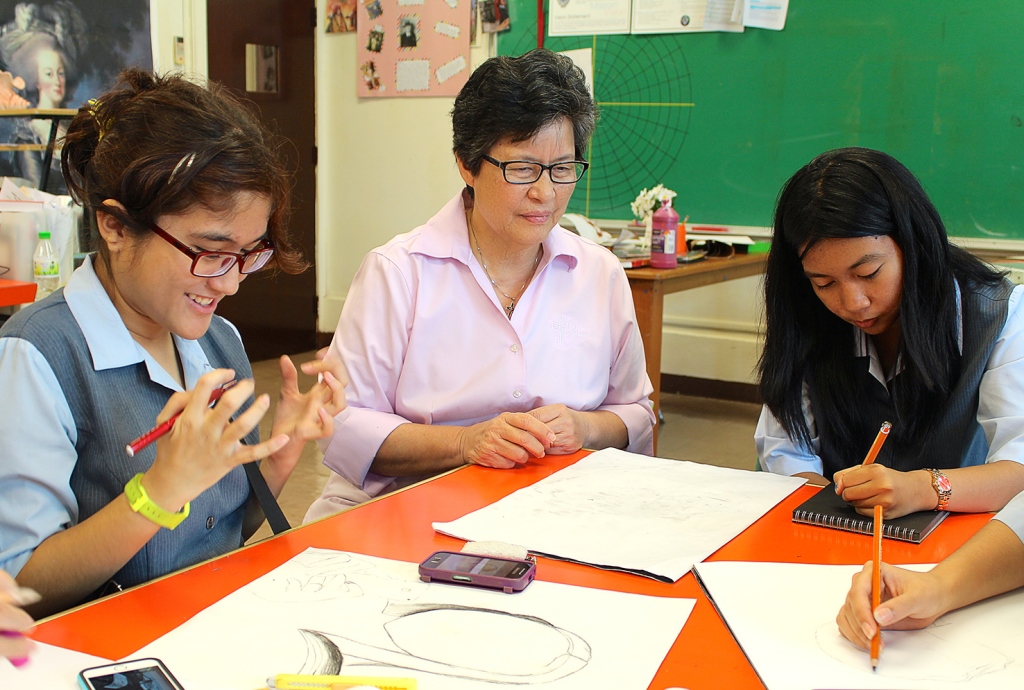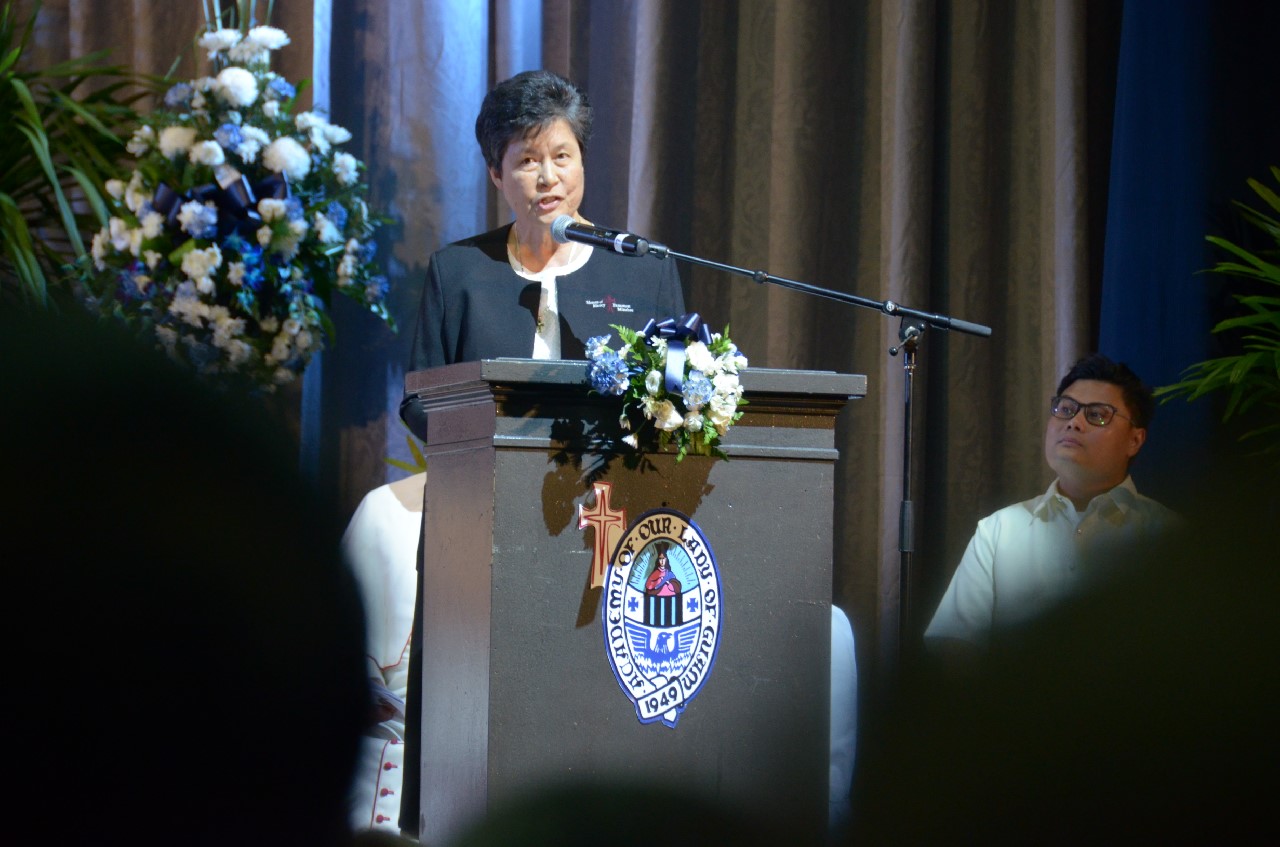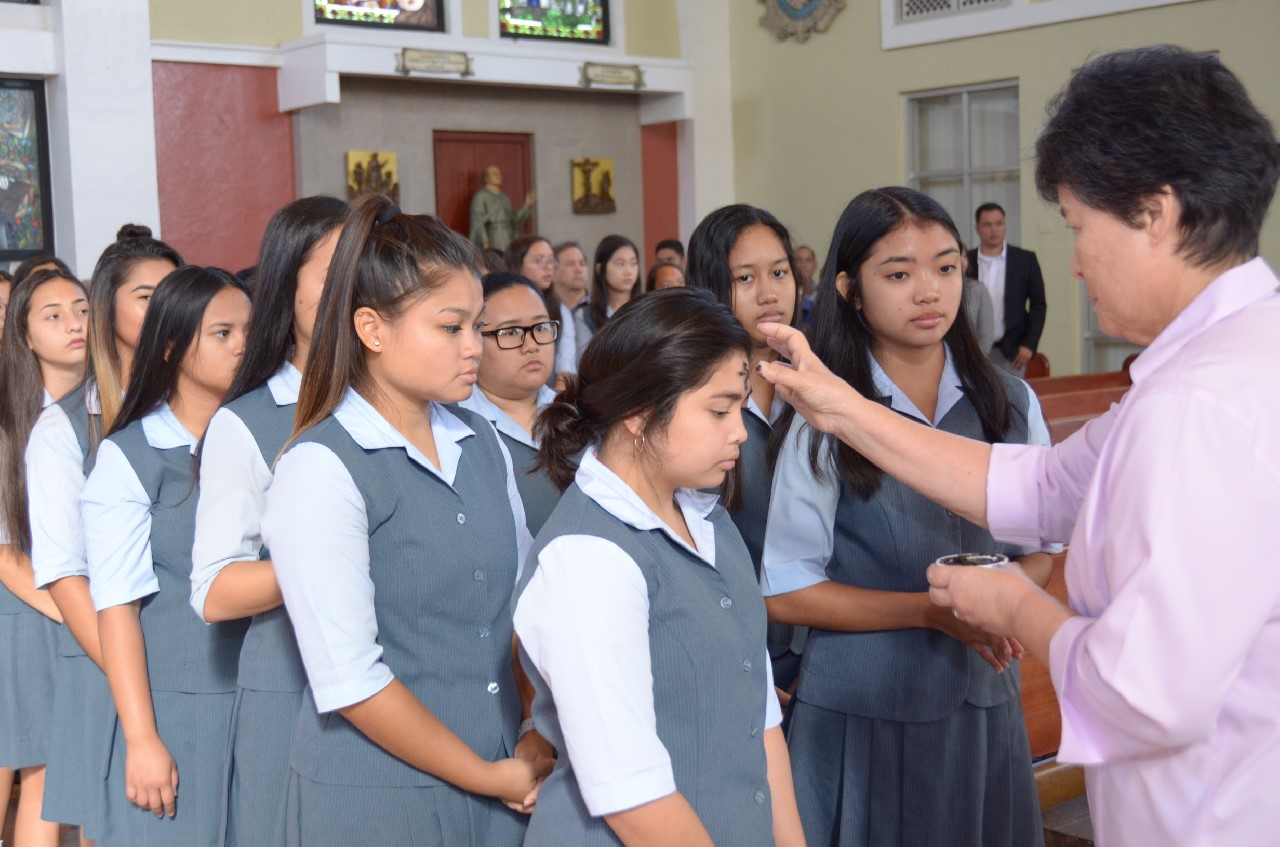 Welcome to the Academy of our Lady of Guam!
The Academy is the first and only college preparatory high school for girls on Guam and thrives with an all girl advantage. A UCLA study found that students at an all-girls school had higher levels of academic achievement, higher SAT scores, and more confidence in math and computer skills. The study also shows higher levels of political engagement, greater interest in engineering careers and more self-confidence in public speaking.
Rooted in the mission of the Academy of Our Lady of Guam is the unique charism of Catherine McAuley, foundress of the Sisters of Mercy. In addition to the all-girl advantage, the Academy is a Mercy school embedded with the core values of the Sisters of Mercy and addresses the critical concerns of the Sisters of Mercy, namely women, anti-racism, earth, non-violence, and immigration. With dedicated faculty and staff, the Academy promotes the holistic development of a diverse population of young women, fostering academic excellence, responsible leadership, global awareness, social justice, and compassionate service for all in the tradition of the Catholic faith.
The Academy is in sync with the signs of the times and forges ahead to meet the needs of the next generation. As you may have noticed, the website is designed with the 21st Century technology which allows access through mobile devices. We are also in touch with our friends who prefer the traditional way of communication. As always, our preferred way of communication is a face-to-face encounter with you. It is always a delight to see our alumnae at church, social gatherings, on campus for visits, reunions or school fundraisers.
We celebrate our successes through our alumnae who have and continue to give to the community through their lives as women religious, single or married women – women who make our world a better place because they are women who are Christ centered, intellectually competent and resourceful, catalyst for change, lifelong learners and effective communicators.
We celebrate our successes with tremendous gratitude for the generosity of our giving alumnae and donors who continue to contribute in so many ways to our school events, fundraisers, endowment, and most especially to our scholarship/tuition assistance fund.
On a personal note, my return to the Academy has been most energizing and delightful. I return as a grateful alumna, a former teacher and principal. It is wonderful seeing my former students at school events and the different class reunions! The legacy of the Academy continues with a vibrant school year and a hopeful and exciting future.
With God's Providence, may we live the joy of the Gospel.
Blessings and Peace,