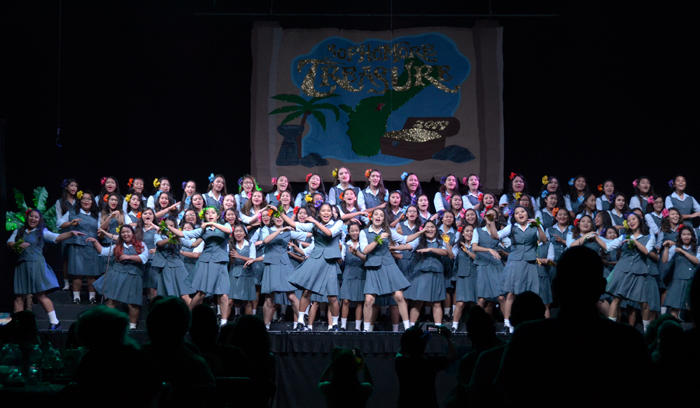 This year's Songfest was a night filled with color, lights, song, dance, and camaraderie.
The night started with a prayer service, led by the RSM Club. The Class of 2020 "Freshwomen of Oz" began the performances with their renditions of "Defying Gravity" and "Uptown Funk." Next, the Sophomore Class of 2019 searched for Treasure to songs from Disney's Moana. The Junior Class of 2018 took us through the ages with hits like "Dancing Queen" and "Don't Stop Believing." Then, the Senior Class of 2017 took us behind the scenes of songfest and "put their records on" to figure out a theme for songfest.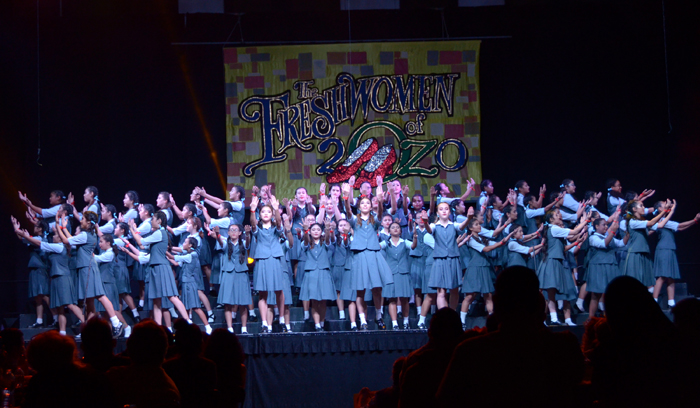 The Class of 2017 performs "Defying Gravity."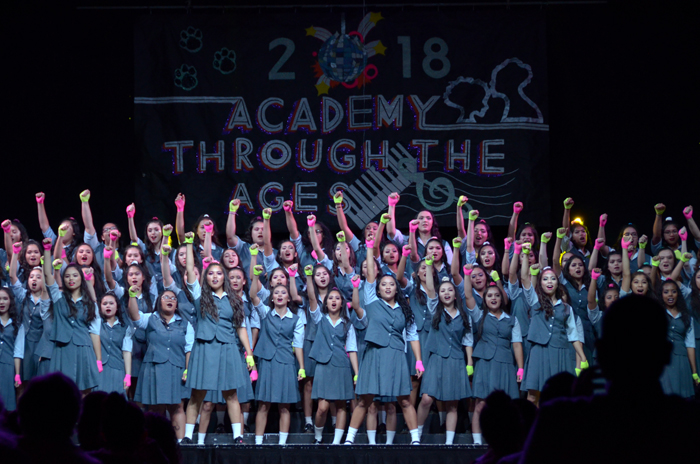 Juniors perform "Don't Stop Believing"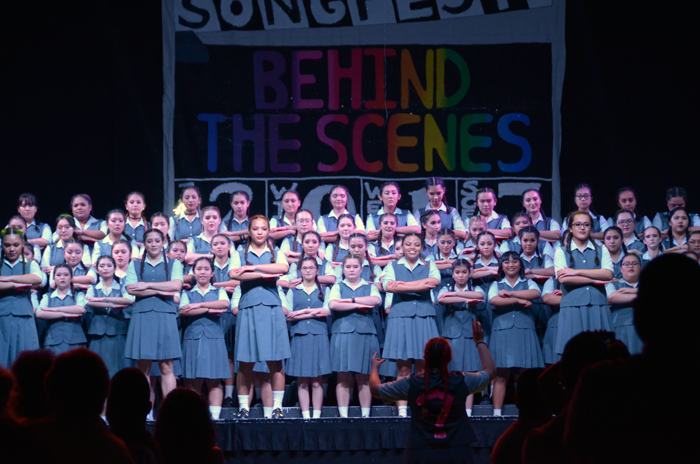 "Trying to find a theme for songfest, but we don't know, know know"
While the judges tabulated the scores, the audience (and students!) were treated to a songs by student singers and a surprise performance by the faculty and staff.
The night ended with the announcement of winners - with the Seniors finishing Second and the Sophomores winning First Place!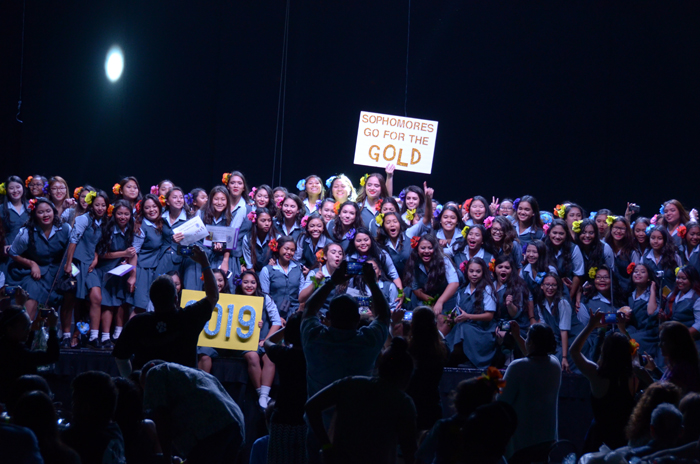 There are no images in this gallery.