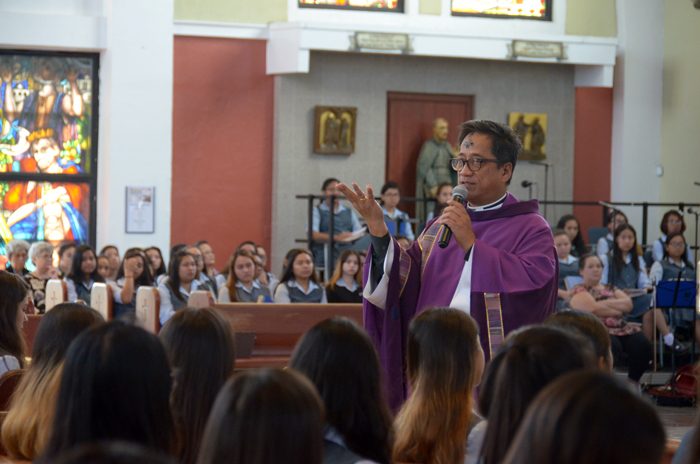 Fr. Paul Gofigan gives his homily during the Liturgy.
Marking the beginning of the Liturgical Season of Lent, the Academy of Our Lady of Guam joined the parishoners of Agana in Mass. Fr. Paul Gofigan spoke in his homily about ways to get closer to God during this Lenten season. He suggested praying "doorway prayers," where one would pray for someone or something every time they walked through a doorway.
Students also brought in a variety of goods including food and personal hygiene/cleaning products to donate to the Traveling Pantry. The Traveling Pantry was launched by the Mercy Action Marianas in efforts to provide for those in the community in need of assistance.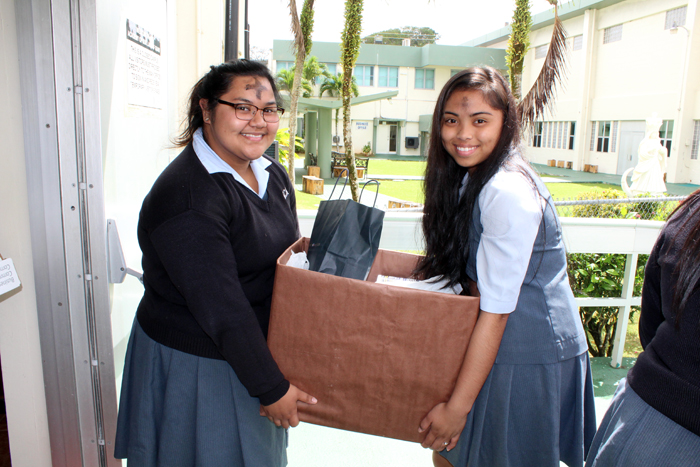 Seniors help load donated goods.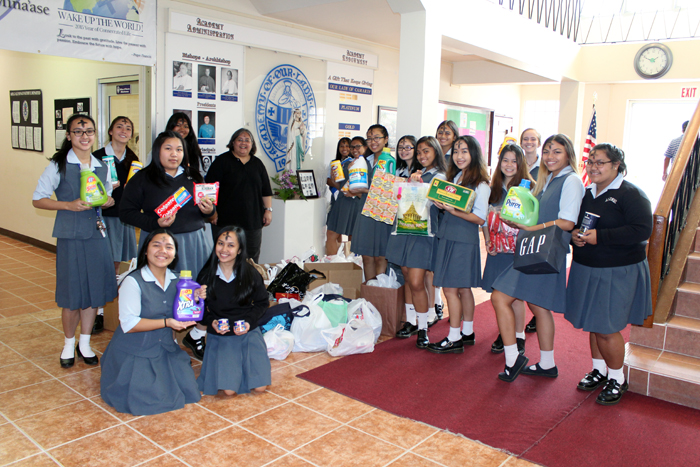 Click Read More for more photos